Persecuted Church. "Someday, God will dry our tears".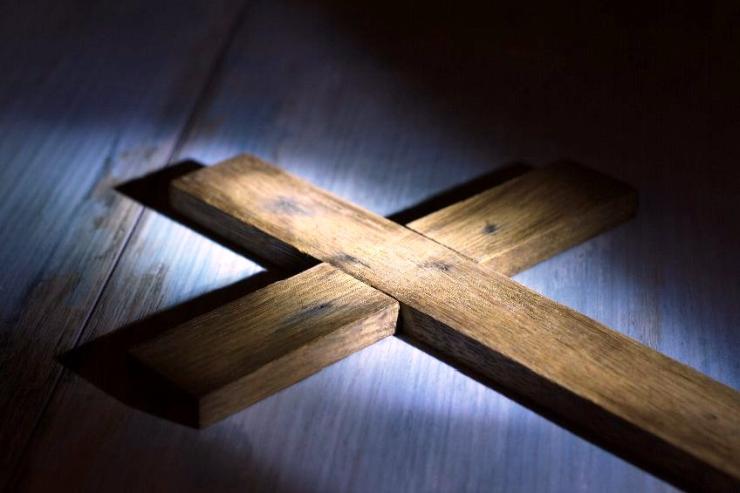 Death, kidnapping, extortion, and intimidation have become a daily reality for many priests and religious, particularly in Nigeria, Mexico and Haiti.
Father John Mark Cheitnum was found dead after he was kidnapped with another priest, Donatus Cleopas, on the afternoon of July 15 as they were on their way to celebrate a mass in the parish of Gure in the diocese of Kafanchan. Father Donatus, instead, managed to escape
from the kidnappers.
With the murder of Father John, the number of priests who have died in Nigeria since January has risen to four: all in episodes linked to kidnappings for extortion. Twenty-two priests, on the other hand, were also kidnapped in the first eight months of the year.In the state of Benue in the northern centre of the country, however, between May and June, at least 68 Christians were killed and many kidnapped. Over 1.5 million people have been forced to leave their homes.
On 1 July, at the funeral of Father Fr. Vitus Borogo, killed on June 25 in the Kaduna Farm, more than seven hundred priests from all over Nigeria protested against the government, asking for security for them and their Christian communities. "We are priests, not terrorists!", "The government should protect Nigerians", "Do we still have a government?" These are some of the slogans written on the placards carried by several priests.
In his homily, the Archbishop of Kaduna, His Exc. Mgr. Matthew Manoso Ndagoso, deplored the growing instability in the country and stressed that Nigerians live in constant fear of being victims of violent acts, while the federal government seems to be unable to address the issue.
In the view of Mgr. Ndagoso, Nigerians are being held prisoner in their own country by the incessant violence. The Archbishop of Kaduna expressed his pain at the fact that in a year his community had buried three dead priests in the hands of bandits, adding that the most painful was that of Fr. Joseph Aketeh Bako, whose funeral took place a week earlier without his body, which has not yet been found. "In my 60 years of age, we have never seen so much evil as we do now, not even during the civil war. Something is wrong with the leadership of this country", said Mgr. Ndagoso. "We no longer have tears in our eyes, because the source of our tears has dried up due to constant crying. We have also lost our voices because when we speak no one listens. If you cry, no one hears you, but we will not lose hope! One day, God will dry our tears".
Mexico – Haiti
Two Jesuit priests, Father Javier Campos Morales (79) and Father Joaquín Cèsar Mora (80), along with a local tourist guide Pedro Palma were killed on 20 June in Cerocahui, a village in the Sierra Tarahumara, in the northern state of Chihuahua. Palma had sought refuge in the church for fear of being killed.
When Father Campos saw him, he went to meet him, but at that moment a man entered the church and first killed the tour guide and Father Campos. He then killed Father Salazar who rushed in after hearing gunshots. After the murders, a group of armed men entered the church and took away the bodies of the two Jesuits and the tour guide.
Two days later the local police would find the bodies of Father Campos, Father Mora, and Palma. The killer is well known in the area. His name is Jose Noriel Portillo, El Chueco, head of a criminal cell of the Sinaloa Cartel. "The Jesuits of Mexico will not remain silent in the face of the reality that tears apart the whole of society – declared the superiors of the Mexican Jesuit Province. We will continue to be present and to work for justice, reconciliation, and peace, through our pastoral, educational and social works, in favour of the least and the poor". They then reiterated their condemnation to public opinion that seems deaf to the situation of violence raging in some regions of the country.
Drug-related violence is no surprise, given that dozens of journalists, politicians, social and pastoral leaders who denounce the phenomenon, have been systematically murdered ever since the start of a fierce conflict unleashed in 2006 to achieve hegemony over the drug trade.
There are many priests and religious who are constantly under death threats. In his 10 years of service in Simojovel, Father Marcelo Pérez has received several threats. At first, a bounty of about 6,000 euro was placed on his head. This was first increased to 17,000 euro and then to 40,000 euro. "I denounced generalized and structural violence and I was not afraid to say that the country was ruled by narcopolitics", he said. Father Marcelo also conducts pilgrimages and activities related to issues such as access to medical care, poverty, and violence.
"I have received many threats. I know I could be killed, but I am not afraid. I have dedicated my whole life to defending the weakest. I always wonder what Jesus would do in this situation". These are the calm but determined words of Father Thomas Gonzalez, a 46-year-old Franciscan, director of a house for immigrants called 'The 72' in Tenosique, in the state of Tabasco, in the south-east of the country.
Anyone who takes the side of immigrants becomes the preferred target of drug traffickers and organized crime, who see this as a threat to their lucrative human trafficking business, which has an annual profit of $32 billion worldwide. Human trafficking is the third most profitable business after arms and drugs.
Sister Juana Ángeles Zarate, of the Conference of Major Superiors of Religious of Mexico, said that concerns about the violence and the response of the Church were expressed in local preparatory meetings for the 2023 Synod of Bishops on synodality. She also said that many clerics work in isolated areas where violence is rife and security is deteriorating.
"We have suffered threats", said Sister Juana, a member of the Carmelites of the Sacred Heart. "There are communities where we have had to welcome people who have been shot or attacked. We are always in a vulnerable situation where they can attack us".
A report by the Mexican Catholic Multimedia Center (CCM) shows that from 1990 to 2022, violence in Mexico resulted in the deaths of a cardinal and 57 priests.
In just three and a half years of the current López Obrador administration, more than 121,000 murders have been recorded in the country. In the eight months of this year alone, there have been more than 14,679 murders.
On June 25, Sister Luisa Dell'Orto, a 57-year-old Italian nun belonging to the Congregation of the Little Sisters of the Gospel of Charles de Foucauld, was killed during a robbery in Port au Prince, the capital of Haiti. The missionary had been on the island for twenty years and worked in a poor suburb of the capital, in the Kay Chal Center (Casa Carlo), which receives poor children from the city, in a building that was also rebuilt thanks to her, after the devastating earthquake. For some time, the Bishops of Haiti have been launching appeals and reminders of the difficult crisis at all levels that the country is going through. Violence and corruption are spreading everywhere; the population is falling deeper and deeper into poverty and is now exhausted. The natural disasters that have frequently hit the island and the Covid-19 pandemic contribute to this situation, as well as political instability, which saw the assassination of the President of the Republic, Jovenel Moïse, a year ago. (Open Photo: 123rf.com)
(C.C.)