Migration. Climate Change, Environmental Degradation and Conflict.
African migration patterns do not happen in a vacuum. Rather, they are situated within major trends on the global stage that have also affected the continent, namely climate change and environmental degradation and conflict.
Environmental changes or disasters have also been associated with permanent migration. There have been attempts to relocate populations from areas that are chronically affected by droughts and famines, such as in Ethiopia in the 1980s. Climate – and conflict – induced food insecurity in developing countries is on the rise; in 2016, globally, 108 million people faced crisis – level food insecurity or worse. This represents a 35% increase, compared with 2015, when almost 80 million people faced such insecurity.
In recent years, war, terrorism and conflict have resulted in large numbers of food insecure people in need of urgent assistance in South Sudan (4.9 million), northeast Nigeria (4.7 million), Somalia (2.9 million), Burundi (2.3 million) and the Central African Republic (2 million). Such conditions have worsened in some countries, with the risk of famine in parts of northeast Nigeria, Somalia and South Sudan, and can contribute to new, major waves of migration.
Patterns of Migration
International migration in Africa, expressed as a share of total population, has been declining since 1990. It declined to levels below 2% in 2017, which is lower than the global average (3.4%).
In 2000-2017, the number of international migrants in Africa increased from 15 million to 25 million (or by 67%), at an average of 2.8% per year. As a result, the percentage of all international migrants residing in Africa increased from 9% in 2000 to 10% of the global total in 2017.
In relation to the population of Africa, the incidence of emigration (or the stock of its emigrants in the continent's total population) is among the lowest in the world, owing to Africa's high population growth rate. Africa also has the lowest median age of migrants in the world, at 31 years, and a faster rate of growth in its migrant stock than the global average; only Asia has a faster rate of growth.
Rising Immigrations Levels
The absolute number of international migrant stocks reveals the main destinations of migrants in Africa. In 2017, the main receiving countries were South Africa (4.0 million), Ivory Coast (2.2 million) and Uganda, Nigeria, Ethiopia and Kenya (each exceeding 1.0 million, in descending order). The main receiving countries of intra-African international migrants were South Africa (2.2 million) and Ivory Coast (2.1 minion), highlighting their importance as migration hubs. Uganda, Ethiopia, Nigeria and Kenya (each exceeding 1 million, in descending order) were also major receiving countries of intra-African international migrants.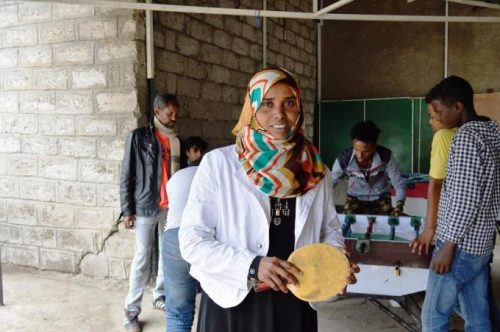 South Africa and Libya have the highest stock of immigrants in Africa. However, turning to immigration within the continent, in South Africa demand for labour in the mining and construction sectors remains an important driver of migration. Demand for domestic work and informal trade have also emerged as significant drivers of migration.
Agriculture remains an important driver of migration to Ivory Coast. More diversified economies such as Kenya attract labour from other regions. Since the 1980s, Libya has been a major destination for migrants from outside Africa, notably from Indonesia and Iraq, with demand in its oil industry fuelling economic migration. Since 2010, however, Libya has become a major transit country for migrants heading to Europe, due in large part to its strategic location on the Mediterranean Sea and as a destination for migrants from sub-Saharan Africa.
Immigration has played different roles in countries. In 1990, the countries with the highest share of migrants in total population were: Djibouti (20.7%), Ivory Coast (14.8%), Gabon (13.4%), Gambia (12.9%), Malawi (11.9%) and Libya (10.3%9. In 2017, they were: Equatorial Guinea (17.5%), Gabon (13.8%), Seychelles (13.6%), Libya (12.4%) and Djibouti (12.1%). The countries with the lowest shares of immigrants in both 1990 and 2017 were: Madagascar, Morocco, Egypt, Eritrea, Lesotho, Morocco and Tunisia (between 0.1 and 0.5%). Political instability in Eritrea and Somalia likely contributes to the prevalent low levels of immigration. (F.M.)