Sierra Leone. Moringa Protein and Resistant Coffee.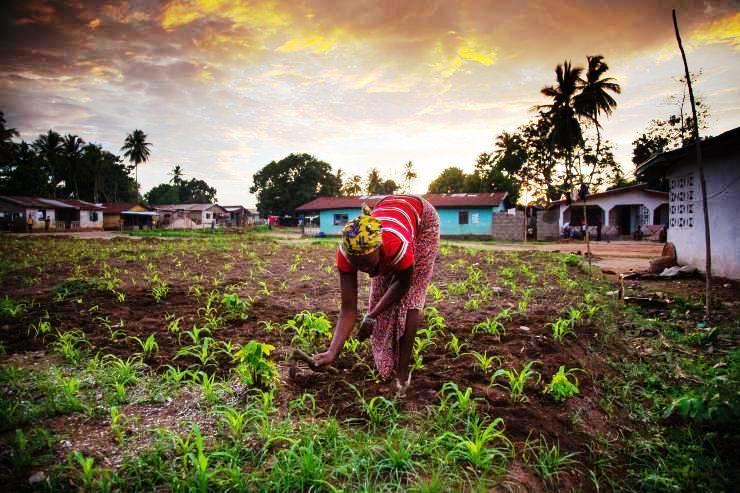 There is no shortage of water, but floods are increasingly frequent. To enable families to have enough food and earn their living, a group of Salesians have promoted a project for the cultivation and transformation of moringa.
From moringa to Coffea Stenophylla, from horizontally grown tomatoes to new generation tea, in Sierra Leone, where climate change is making itself felt amid droughts and floods, the new experiments help agriculture and fight climate change. "Fortunately, we are not short of water, although it often rains too much and strange atmospheric phenomena occur, such as lightning bolts that kill people", said Brother Riccardo Racca, a Salesian who lives in the province of Bo, in Sierra Leone. However, thanks to missionary creativity it was possible to start a small transformation project. "We import many products into Sierra Leone, from wheat to rice and tea, but we could grow them here, if only we had more extensive agriculture," pointed out Br. Racca.
"Ours is a country that has become sadly famous for certain phenomena: blood diamonds, child soldiers, and Ebola – said the missionary – but in reality, there is much more to us". Including a new agriculture that allows to feed many people thanks to small projects.
One of these is related to Moringa oleifera: "It is a tropical shrub imported from India, also called a 'miraculous plant and tree of life'; it has white flowers, can grow a lot, and become a tree. Nothing of the moringa is thrown away", said the missionary.
It is dried as a super protein food supplement; one more opportunity in Africa to improve health conditions and limit malnutrition in the poorest communities. "At the level of cultivation, extensive cultivation is still a dream in Africa, because it is difficult to put together technology and lands suitable for mechanized cultivation.
However, with this project, we have managed to include about thirty families and for three years we have been giving them the opportunity to work the land and be part of a community. The moringa plants grow very well in our area; the leaves are gathered and dried – explains Brother Riccardo – the powder is used for cooking, as if it were flour, and is a super protein! It can also be put in bags to make tea". "The rains come without warning here and we don't know how to control the phenomenon. So often the crops end badly, while the moringa is very resistant and rarely lets us down", said the missionary.In Sierra Leone, in addition to the rains, temperatures are also increasing, so much so that even the coffee plantations cannot withstand the heat. Scientists have rediscovered a rare species of coffee, the Stenophylla, resistant to very high temperatures. It is very similar to Arabica, with a strong and full-bodied taste, but it is considerably less refined.
"We tested different qualities of coffee but all the others, although more resistant, were not even remotely comparable to this one in terms of flavour", explained Aaron Davis, head of World Coffee Research, a non-profit research institute in California. The maximum temperature that the plantations can withstand is 32 degrees Celsius, a limit beyond which even coffee dies.
Especially where drought and new pests attack the fields. Being a shade plant, its ideal habitat is the undergrowth of tropical forests; Coffea Stenophylla trees grow spontaneously on the hills of Sierra Leone.
It is a question of promoting its cultivation and increasing quantities. This plant had almost disappeared over time because it was not considered very commercial; in fact, it takes nine years to reach maturity and bear fruit, two years more than arabica and five more than the robusta coffee plant. (Open photo: 123rf.com)
 Ilaria De Bonis/PM