Burkina Faso: Shadows and dangers.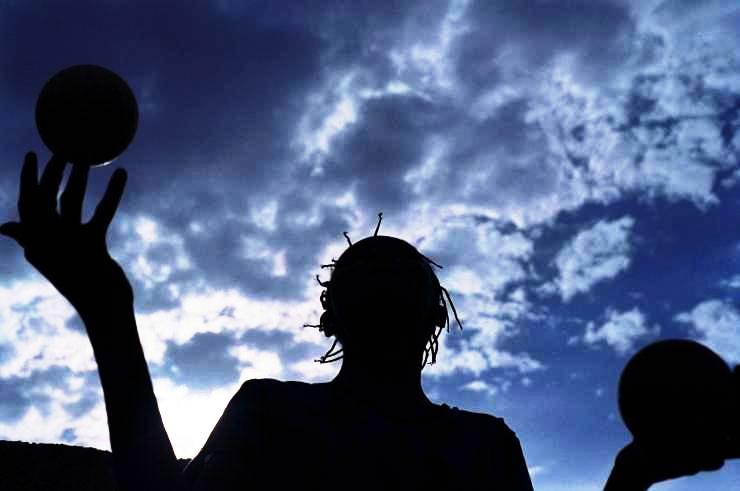 The country is in turmoil. Jihadist violence risks tearing it apart. In November 2020 the country is supposed to choose its new President and new parliamentarians, but the polls may aggravate the situation.
The main threat to Burkina Faso's security is terrorism, due to two jihadist groups that fight against the government and against each other, the al-Qaeda-linked Group to Support Islam and Muslims (JNIM) and the Islamic State in the Greater Sahara (ISGS), the local branch of Islamic State. In April 2020, in one day, 60 Jihadists were killed and 40 captured during fights between JNIM and ISGS. Militants are widening their range of operations, and now they reach zones of Burkina Faso that were spared in the past. At this moment, JNIM seems to be prevailing. Since 2015, about 1,100 died due to Jihadist violence.
In the past years, the two groups cooperated. This was not quite common in the Jihadist galaxy. In regions such as the Middle East, supporters of al-Qaeda and IS normally clash. But in West Africa, due to their common background, members of the different fronts shared information or supported each other in logistics. The kidnapping of two French citizens in Benin in May 2019 was an example of this relationship. The two hostages were abducted by a group belonging to JNIM with the cooperation of ISGS militants. They were saved in Burkina Faso by French Special Forces.
But in recent months, ideological differences deepened and clashed started. First, JNIM began a dialogue with the Malian government, while ISGS is against that negotiation. Second, ISGS militants started to infiltrate JNIM's areas of operations. This dynamic is aggravating Burkina Faso's situation since those two groups target both the government and the civilian population. On 11th August 2020, a known religious leader, the Grand Imam of Djibo Souaibou Cisse, was kidnapped and killed by unknown gunmen in the Sahel region. The city of Djibo is basically besieged by armed groups and that reduces the influx of food, fuel, and other basic goods. Jihadists are capable of taking control of entire areas of the country and imposing their rule.
The security situation is worsened by other factors. Since 2014, self-defence groups (among them the Koglweogo) were created in different areas to restore security. They fight terrorism and crime but are also responsible for human rights violations. Also, Burkinabe security forces are accused of abuses and extra judiciary executions.
A humanitarian crisis
The increase in violence has a deep impact on Burkina Faso's frail economy. Fighting has displaced hundreds of thousands of people, forced farmers to stop farming due to security reasons and blocked the distribution of crops. And the measures taken to stop the Covid-19 pandemic (such as the border closure and a ban on public transport) aggravated this situation.
According to the Food and Agriculture Organization and the World Food Programme, in August 3.2 million people in Burkina Faso were suffering from acute food shortage due to violence and the Covid-19 pandemic. That was a 50% increase in comparison with March 2020. In August, the UN humanitarian agency OCHA stated that there are more than 1 million Internally Displaced Persons (IDPs) in Burkina Faso and 2.9 need humanitarian aid. Displaced people rely on food provided by the government, international organizations, and NGOs.
But this aid cannot reach regions like the Sahel, due to the presence of armed men (jihadists and criminals) who rob convoys and are a heavy burden for the state budget.
 Polls in November?
On 22nd November 2020, the Burkinabe people are supposed to vote for their president and MPs. At the end of August, the parliament approved with a strong majority a new controversial electoral law. According to this law, in case of exceptional conditions that prevent the organizations of polls in some areas, the vote will be validated based on the logs of the polling stations that could open.
Clearly, this law was elaborated with an eye on the increasing insecurity in the zones affected by jihadist violence. And this is not wrong, in principle. But, as some politician noted, the new text risks taking away the right to vote from many Burkinabe people. They will not have the possibility to vote due to violence, and therefore will be de facto excluded from the process. That could lead to a president and a parliament that are the expression of a minority of the population due to forced abstention. If this happens, an increase in distrust towards the already weak institutions is to be expected.
Therefore, some politicians proposed a postponement of the elections until an acceptable level of security in the entire country is guaranteed. But it is not clear if and when that will be possible. And a delay in polls could delegitimize the institutions, also in front of the international community. So, a postponement of the vote risks accelerating descent into chaos for Burkina Faso.
Shadows of the past
Despite the increasing insecurity that casts doubts on his ability to rule the country, President Roch Marc Christian Kaboré is running for a new mandate. At this moment he seems to be the favourite candidate, mainly because the opposition is divided. Among his rivals are Kadré Désiré Ouédraogo, Gilbert Noël Ouédraogo, and Eddie Komboïgo, leader of the Congrès pour la Démocratie et le Progrès (CDP).
These four politicians have something in common. They were part of the regime created by Blaise Compaoré, who ruled Burkina Faso in an authoritarian way for 27 years before being ousted by massive popular protests in 2014. He now lives in exile in Cote d'Ivoire but tries to influence politics in his homeland. Compaoré's heritage seems to be evident on this occasion. Kadré Désiré Ouédraogo served as a prime minister under Compaoré; Gilbert Noël Ouédraogo was one of his political allies; and the CDP was Compaoré's party. Even Kaboré served as premier under Compaoré. Compaoré's regime weakened the institutions of the country and impoverished it, creating the conditions for the infiltration of extremist groups.
Kaboré, or the new president, will have a dilemma to solve. He will have to promote reconciliation and national unity in Burkina Faso, also to defuse violence. And this will imply some sort of agreement with Compaoré, who hopes to come back to Burkina Faso. But, at the same time, the chief of state will have to deal with those who ousted his predecessor and want him to be judged and sentenced. A process of national reconciliation between those who supported the past regime and those who fought it is therefore needed.
To deal with extremism and other issues (hunger, IDPs, lack of economic development, etc.) Burkina Faso will need to find unity. But to become a united country it needs to be reconciled with what happened under Compaoré's regime, that divided the country. To solve the problems of the present, Burkina Faso must solve the dilemmas of the past.
Andrea Carbonari