Africa and the Drug Market.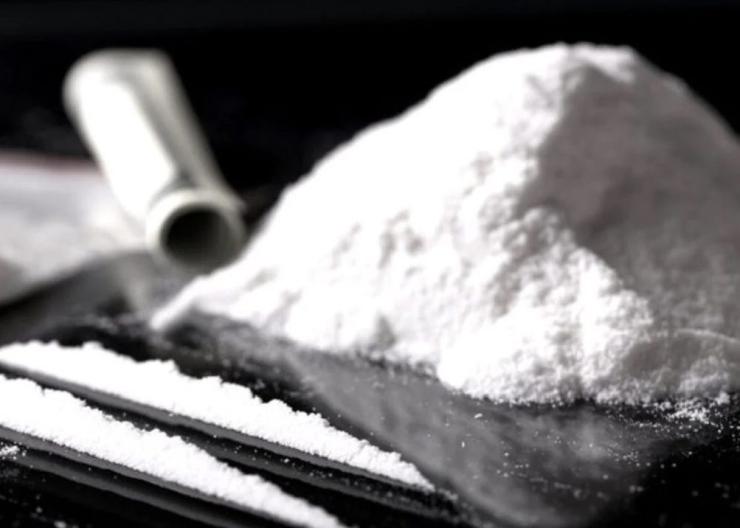 Within an expanding market, the role of Africa is also becoming increasingly important. Not only as a place of transit but also for consumption. Cocaine in West Africa, cannabis in the North, heroin in the East, methamphetamine almost everywhere. A phenomenon that local institutions are not yet able to control.
According to the latest report by the UNODC (United Nations Office on Drugs and Crime), relating to 2020, 284 million individuals aged between 15 and 65 use drugs. This is an increase of 26% compared to ten years ago, with areas where the increase is greater and consumers are young people, under 35, as is the case in Latin America and Africa. Fragile, corrupt states, often besieged by terrorism and with little capacity for integral control of their respective territories: these are some of the characteristics that are allowing the penetration of drugs of various kinds into Africa.
And not only as a corridor but also, increasingly, as a consumer market. Consumption is growing, production is growing: that of cocaine has increased by 11% compared to 2019, and about 90% of this substance has passed from containers, usually by sea, increasingly affecting the Asian and African markets. Methamphetamine (a synthetic derivative of amphetamine) also saw an approximately five-fold growth from 2010 to 2020, while opium recorded a 7% increase in the same period, thanks above all to increased production in Afghanistan.
The role of Africa.
Within an expanding market, the role of Africa is also becoming increasingly important, especially for cannabis and, in part, for amphetamine.West Africa has once again become the major drug corridor reported since the beginning of this century. Guinea-Bissau, Sierra Leone, Guinea, Gambia and, recently, the Cape Verdean archipelago itself have once again become the great drug corridors of the South Atlantic route. And a new, important corridor has opened up towards the Asian markets on the other side of the continent, in Mozambique and Tanzania.
However, the northern part of the continent monopolises a large part of the drug trade. In fact, very significant seizures of cocaine – which is replacing opium and cannabis – have been recorded in Libyan ports. A new direct route from Latin America emerges, including countries such as Algeria, Morocco, and Egypt. Rabat is the world's largest producer of cannabis resin, contributing more than 20% of global production. The activity employs around 800,000 Moroccans and represents 3% of the country's gross domestic product (GDP), which continues to be the main supplier of cannabis for Europe. Virtually all areas of Africa, therefore, are playing a growing role in international drug trafficking, while local public institutions seem incapable (or even conniving) with respect to this increasingly flourishing trade.
Consumption and trade
The main narcotic substance present in Africa is still cannabis. Almost 40 countries on the continent are producers of this substance and to a lesser extent of opium. The novelty in recent years, however, is represented by internal consumption: the countries of central and western Africa recorded the greatest increases, followed by some in the southern part of the continent. 6.3% of the African population aged 15-64 uses cannabis, while the world average is 3.8%, with Central and West Africa at 9.3%. Despite the increase in consumption, the continent remains above all a transit and sorting territory for narcotic substances. The UNODC data are based, in fact, on the seizures made over the years of the various narcotic substances.
The seizure of cocaine, for example, has been concentrated in recent years in countries such as Cape Verde, Guinea-Bissau, Senegal and Benin, whose domestic consumption is still modest.
New substances
Another relatively new substance but present on African markets, also in terms of use, is Tramadol, an opiate from India and very harmful to health. The quantities of tramadol seized have in fact increased from 8 tons in 2013 to 111 tons in 2017, to fall in 2018 due to restrictive measures by the Indian government. As for heroin, 2% of the total seized worldwide comes from Africa, a tenfold increase between 2008 and 2018. The main route of heroin starts from Southeast Asia and heads towards East Africa. One part is used to satisfy internal consumption, another is sorted to other areas of the continent and yet another takes the European route, towards Belgium and Italy.
The countries with the largest production and export of heroin in Africa are Kenya, Ethiopia, South Africa, and Mozambique. Amphetamine plays an increasingly important role on the drug landscape in Africa. In 2018, 11% of the world's total of this substance was seized.
For the fourth consecutive year, the amount of ecstasy seized has also increased. Methamphetamine is different. It is produced in Africa (UNODC has identified 13 clandestine laboratories, concentrated between Nigeria and South Africa) and exported to Asia. Other countries on the continent have recently been added to the list of producers of methamphetamine: Mozambique, Tanzania, Congo, and Benin.
A new drug known as kush or K2 is also making its way into several West African countries. In Sierra Leone, Guinea and Liberia, an increasing number of young people are becoming addicted. Several people have already died in the region. It is a substance rolled up and smoked like a cigarette. Reported cases in Sierra Leone and Guinea demonstrate the dangers of this drug: after a few puffs, the user is stunned, unable to stand up.By 2050 – according to data from ENACT (an organization that deals with transnational crime) – another 14 million Africans will use drugs, with particular reference to young adults and adolescents. An enormous challenge for local and international institutions, which are currently unable to control this enormous traffic. (Open Photo: File swm)
(L.B.)