Angola. MPLA Party and Family Affairs.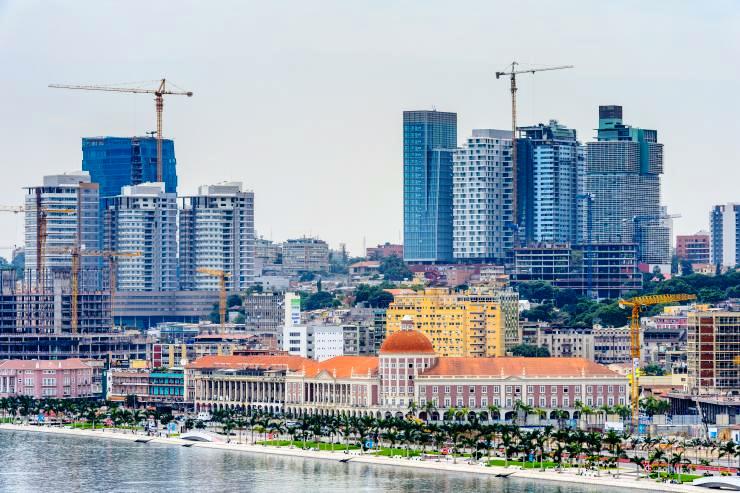 The country's diamond, copper, gold, and manganese mines are in the hands of a circle of loyalists of President João Manuel Gonçalves Lourenço, members of the ruling MPLA party.
Diamonds, copper, gold, manganese. A small circle of entrepreneurs and 'friends' of President João Manuel Gonçalves Lourenço and members of the ruling party Popular Movement for the Liberation of Angola (MPLA) are in control of Angola's mineral resources. Some, taking advantage of the privileged channels guaranteed by membership of the MPLA, have secured participation in companies within the diamond sector, in particular. Others have forged their way, thanks to friendships and degrees of kinship, with important figures on the Angolan political scene.In the year 2022, Angola produced approximately ten million carats, for a turnover of 1.4 billion dollars. Much of this production is concentrated in the eastern part of the country, in scattered sites on the border with the Democratic Republic of Congo, and Zambia.
Here the MPLA's tentacles extend through the Hipergesta holding. Formally established as an asset management company in 1997, the holding company was already on the rise during the long presidency of José Eduardo dos Santos (1992-2017).
It is not a state company, but it is as if it were one since its doors are wide open within Endiama, the national company in the sector with which it shares several corporate shareholdings. This is the case of Sociedade Mineira do Lunhinga, which manages the Lunhinga deposit in the province of Lunda Norte, where 1.9 million carats are produced per year and also of Coerm, which controls the Mualengue mine in the province of Lunda Sul and the Luanguinga mine, in the province of Moxico on the border with Zambia.
There are about ten MPLA representatives in business with the holding company, as Africa Intelligence reveals. These politicians hold shares of between 5% and 15% in 9 mining concessions: Lunhinga, Mualengue, Luanguinga, Tchegi, Cálua, Cacuílo, Cassasala, Caipupa, and Lumaca.
The most prominent figures are the former Minister for Economic Coordination Manuel José Nunes Júnior, the Secretary for Planning and MPLA MP Joaquim António Carlos dos Reis Júnior and the MP Luzia Pereira de Sousa Inglês Van-Dúnem.
The president of the board of directors is Manuel Moisés Pinto, economic advisor to the Angolan vice president, Esperança Maria Eduardo Francisco da Costa. The group also includes the former president of the Court of Auditors, Exalgina Renée Gamboa, who resigned last February after the initiation of legal proceedings against her for embezzlement.In addition to diamonds, the Angolan government also aims to relaunch gold production after the inauguration last year of the country's first refining plant in Viana, on the outskirts of the capital Luanda.
Among the most active businessmen in the sector is Luis Manuel da Fonseca Nunes. Governor of the province of Benguela and a member of the political bureau of the MPLA, he owns a 77% stake in the Sociedade Mineira do Chicuamone, which was granted prospecting permits in the Chicuamone mine through a ministerial decree of June 2022. Lawyer Alberto Cabongo de Já, uncle of Ambassador Alberto Cabongo Cassonga who is currently administrative secretary of the Economic Community of Central African States, is also a member of the MPLA. He owns 51% of the shares of the Tetelo copper mine, on the border with the Democratic Republic of Congo, where construction began last May in the presence of the Minister of Mineral Resources, Oil and Gas, Diamantino Pedro Azevedo. Cabongo de Já also owns 15% of Coola Mining, which heads the Coola project in the province of Huambo in the central part of the country, where there is a mine spread over an area of 8,000 km².
In June 2020 he decided to invest 5 million dollars there in search
of rare earth deposits.
Alexis Bayigamba, on the other hand, is a Rwandan entrepreneur close to President Paul Kagame, as well as brother-in-law of the former Angolan foreign minister Manuel Domingos Augusto. Last April, his company Triplets Bettencourt Diamantes was awarded exploration permits to find reserves of copper, bauxite, and zinc in the Tomboco mine, located in the northwestern province of Zaire. In addition to Tomboco, the company also operates in the Lumbala Nguimbo copper mine, in the province of Moxico as well as in the Capacassa diamond mine, near the city of Lucapa in the province of Lunda Norte. (Photo: Panorama of Luanda. 123rf.com)
Rocco Bellantone