Nigeria. Half a century after the war, secessionist tensions again in Biafra.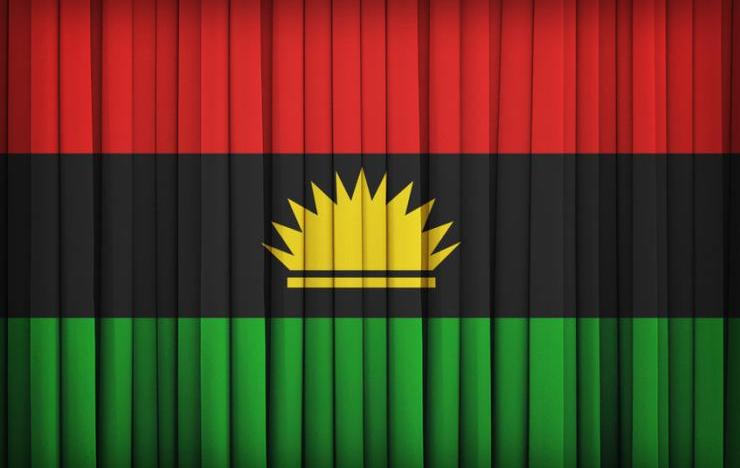 Over 50 years after the Biafra secession war, situation has become extremely tense in South-Eastern Nigeria.
Repression is ongoing and support for secession is growing, while Presidential statements stoke the fire.
Main threats such as Boko Haram Islamist insurgency in the Northeast, banditry in the Northwest, clashes between farmers and herders in Central Nigeria and armed attacks in the oil-rich Delta have eclipsed a deteriorating situation in the former Republic of Biafra. The death of more than one million persons, including direct casualties and the victims of starvation during the civil war which lasted from 1967 to 1970, remains a big scar in the history of the nation.
This old scar has reopened again. A new separatist upsurge has begun several years ago. Month-long demonstrations by pro-separatist ethnic Ibo youth degenerated into violence on 2 December 2015. Eight protestors who had blocked the strategic Niger Bridge at Onitsha, in Anambra state as well as two policemen, were killed during these incidents.
The trigger of the upsurge was the 19 October arrest by the Department of State Services of Nnamdi Kanu, the leader of a new separatist organisation, the Indigenous People of Biafra (IPOB), created in 2014 who is also director of the unlicensed Radio Biafra which advocates armed struggle to achieve Biafra's independence.
Analysts in Nigeria point out that there is no consensus among the separatist about the limits of the "new Biafra". Some claim that it would include all areas inhabited by Ibo people, including parts of the oil-rich Niger Delta to the south and Benue state to the north, whose peoples (Ikwerre, Ijaw or Ogoni) do not consider themselves as part of Biafra. But the situation is complicated: many Ibos and minority groups in the Niger Delta share common feelings of marginalisation.
In the capital city of the Rivers state, Port Harcourt, pro-Biafran and militant Niger Delta leaders have exchanged solidarity visits and jointly called for the right to self-determination.
However, other Ibo separatists claim that a new Biafra should be limited to the five South-Eastern states (Abia, Anambra, Ebonyi, Enugu and Imo) where Ibos represent a majority of the population. Other grievances include the deficient infrastructure and a high youth unemployment.
In addition to IPOB, the independence cause has been championed by the Movement for Actualization of the Sovereign State of Biafra (MASSOB), formed in 1999 by Ralph Uwazuruike and dubbed by former President Goodluck Jonathan dubbed as an "extremist group" in 2013. Although this group pledges to be non-violent, its members have clashed several times with the police, resulting in several members killed.
In September 2010, a splinter group formed the Biafra Zionist Movement (BZM), later renamed as the Biafran Zionist Front (BZF). On 5 November 2012, BZF leader Benjamin Igwe Onwuka "re-declared the Republic of Biafra" at a rally in Enugu.
After that, he and about 100 members were arrested and charged with treason, but eventually granted bail.
The situation deteriorated in much more dramatic proportions on the 30 May 2016, when 150 supporters of IPOB were killed and hundreds were injured at Onitsha. The military dispersed peaceful crowds by firing live ammunition, reported Amnesty International at the time. And since early 2021, the situation has become again extremely violent, especially in the Imo state, where the Eastern Security Network (ESN), IPOB's armed wing, created in 2020, killed more than 20 policemen
The government's response was "ruthless excessive force", says Amnesty International which documented the deaths by security forces of more than 115 people between March and June 2021. The level of confrontation suggests that a civil war has started. Indeed, the Nigerian air force has also been in action and strafed ESN hideouts in densely populated areas On the 30 December 2020, the New-York based Sahara Reporters news website reported that the army deployed combat helicopters, gun trucks and soldiers to search ESN bases in some suspected forests in the South-East states.
In February 2021, the military launched attacks on ESN camps in the forest Umunna in Imo state. According to local inhabitants, the sound of guns and bombs prompted local villagers to abandon their homes out of fear of being hit by a stray bullet."
In April, IPOB attacked the federal prison in Imo State and set free over 1,800 inmates. A few weeks later, IPOB raided the home of Uzodinma – a member of President Muhammadu Buhari's ruling party and destroyed his Rolls Royce with rocket-propelled grenades.
The situation worsened even more after a new arrest in June 2021 of the Nnamdi Kanu, who had been released on bail and left the country in 2017 and detained four years later in Kenya and transferred to Nigeria with the support of Interpol.
In September 2021, gunmen attacked a gathering of politicians in Enugu threatening that no election would hold on any part of "Biafra land". They accused them to bring Fulani to the Igboland
Since 9 August 2021, a series of lockdowns in Nigeria's southeast caused by the separatists sit-at-home directives have paralysed activities each Monday, up to a point that was never seen since the civil war. The situation seems to be out of control. A growing numbers of unemployed and angry youth are joining IPOB which is campaigning for Nnamdi Kanu's liberation.
All authorities do not sympathize with the government's clampdown strategy. In September 2021, the former Governor of Imo State, Rochas Okorocha revealed that he refused to order his men to shoot and kill IPOB members during his mandate, since he sympathised with the youth and wanted to address their grievances.
Within this context, President Muhammadu Buhari's attitude is exacerbating hostility among Biafrans. On the last 17 September, Buhari's spokesman, Femi Adesina, declared that the President often boasted that he never took a day off in the war against Biafra, 51 years ago.No wonder then that when President Buhari flew into South Eastern Imo State in September to commission development projects there, he was greeted by deserted streetss. The President is indeed very unpopular in the area. After his election in 2015, he declared that a region that gave him only 5 % of the vote could not expect to be treated in the same way as one where he scored 95 %. Moreover, in May 2021 he dismissed the southeast as a landlocked "dot in a circle" and threatened to speak to people "in the language they understand", which was understood as a veiled reference to the violence of the civil war. Such statement does not bode well for peace in the South East.
François Misser