Literature. In Memory of Ama Ata Aidoo.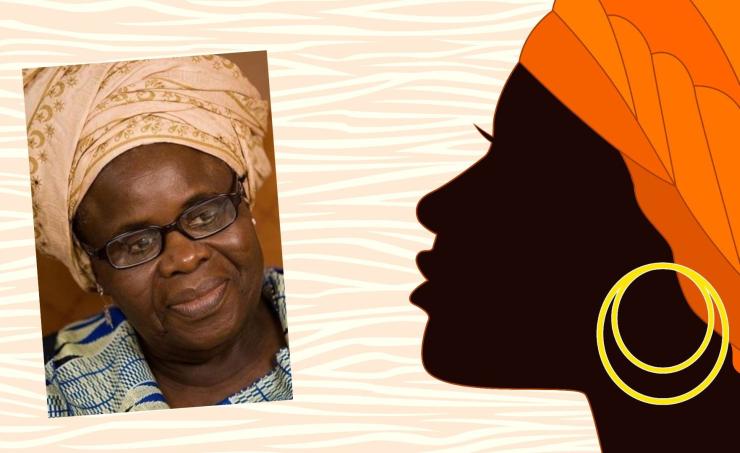 In novels and plays, in politics and in university classrooms. A lifetime of fighting for Pan-Africanism and women's rights. A model artist and activist for multiple generations.

On May 31, Ama Ata Aidoo passed away; an African postcolonial writer, feminist and activist who played a very important role in the cultural history of the continent and was – in her native Ghana but also throughout Africa – an extraordinary reference figure for women.
She came from an aristocratic Fanti family from the central area of Ghana, where she was born in the 1940s; she was therefore in her eighties when she died.
She belonged to the first generation of independence which arrived in Ghana earlier than elsewhere in Africa, already in the fifties, and gradually, thanks to the leadership of Kwame N'Krumah who led the country until 1966, when he was deposed by a coup d'état.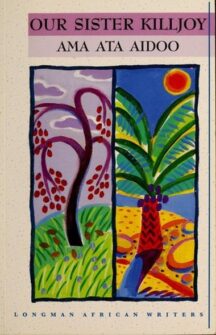 Ama Ata Aidoo grew up in postcolonial Ghana shaped by N'Krumah where education was free and compulsory, and much was done to promote women's rights and allow them to participate actively in political life. The strongly anti-colonialist cultural atmosphere of those years was nourished by the pan-Africanist dream of N'Krumah and was fervent with hopes and expectations. The young Ama studied and graduated in Ghana, then she went to specialise at Stanford, in the United States, with a Fulbright scholarship. The encounter with the Euro-American world was decisive for her formation and provided her with a fundamental interpretative key for creative writing both for the theatre and fiction, as is clear above all in her famous novel Our Sister Killjoy of 1977. After the American experience, she returned home and took up teaching literature first at the University of Accra and then at that of Cape Coast, where over time she became a professor.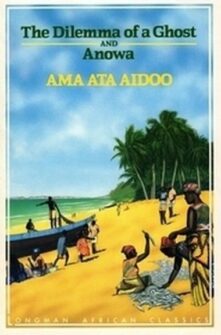 From the outset, she stressed the need to study and teach African literature – similar in this to the Kenyan writer Ngugi wa Thiong'o – and championed the cause of the postcolonial discourse of which she was a passionate champion.
She devoted herself a lot to the theatre, for which she wrote from the very beginning, with The Dilemma of a Ghost in 1964 and Anowa in 1970; in fact, she was the first female playwright in Africa.
In the early 1980s, she entered active politics and was education minister from 1982 to 1983 when she resigned and left Ghana, moving to Harare in Zimbabwe, where she continued to write and publish.
In 1991, Changes, a distinctly original novel that achieved great success and is still relevant today, was published. Ama Ata Aidoo presents the story of some women who face change with determination and freedom, building new lifestyles and new ways of living outside the box. She was not new to the theme of change, which she had already addressed in Our Sister Killjoy by speaking openly of female homosexuality, a theme that seemed remote to the awareness of the time which denied the existence of the phenomenon in an African environment.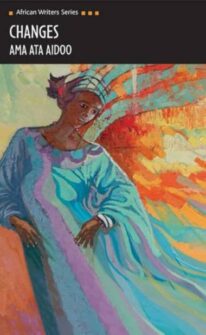 The direction that she gave to this theme, however, as well as to other themes treated in the novels and in the many very lively stories, allowed her to explore the reality of human experiences rather than to use them to create sensationalism or scenographical effects. The world of women, their feelings and their habits attracted her notice and seemed worthy of attention. The narration that she has left us remains very interesting and insightful even today, free from stereotypes and sparkling with humour and sympathy.
Ama Ata Aidoo was always a great friend of women; she helped the younger ones with constant generosity and intelligence and did her utmost to change society by making it more open and equal.
In 2000, together with her daughter Kinna Likimani, she established the Mbaasem Foundation, a non-governmental organization based in Accra, aimed at helping the development and sustainability of African women writers and their artistic production.
In addition to the works cited, she published three volumes of short stories and three collections of poetry, plus children's stories and anthologies. Among the various awards that were bestowed on her, the Commonwealth Writers' Prize stands out, as an important international literary prize awarded to her in 1992 for the novel Changes and, before that, the significant Mbari Prize that came to her from Nigeria already in 1962 for a short story written at just twenty years old.
With the passing of Ama Ata Aidoo, an African artist and intellectual of great value and international resonance is lost. She was a woman of incomparable human and political depth who fought for herself and for other women in the public sphere, in the academic world and in the political arena, tracing an extraordinary example of life and style.
Itala Vivan