South Africa. Zapiro, a Graphic Humourist.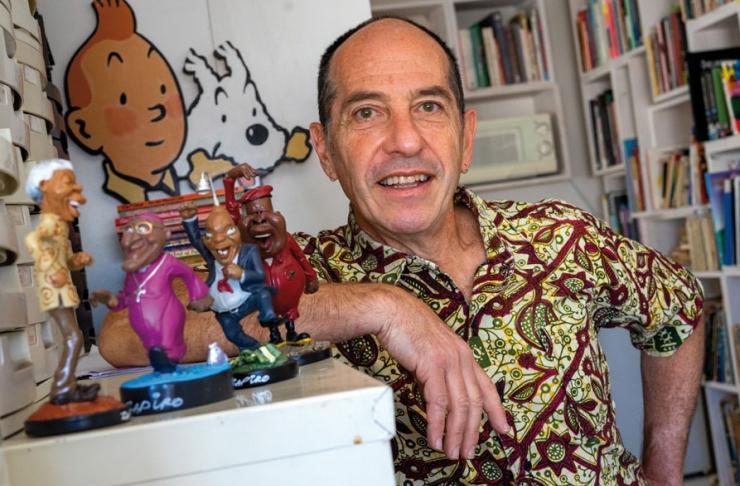 Through his cartoons, Jonathan Shapiro (Zapiro) has been campaigning against apartheid since the 1980s. He has written 28 books and publishes a daily cartoon in the South African Daily Maverick. We went to meet him
 Order prevails in Zapiro's bright and pleasant creation space. Smiling and apologizing when his dog's barking interrupts the conversation, for a few minutes he leaves the creative process he embarks on daily to share his ability to humorously interpret what is happening in the country. "Cartoons have played a huge role in both old and new South Africa. The relevant thing is that there were no blacks who could express themselves through the cartoons, they were not given the opportunity even if they were good, and they were persecuted. I only remember one cartoonist, Nanda Soobben, a South African of Indian origin, who worked with me in the days of apartheid", he explains, surrounded by his books and his reference volumes, from Asterix and Obelix to Tintin, or art books that have helped people to be more observant.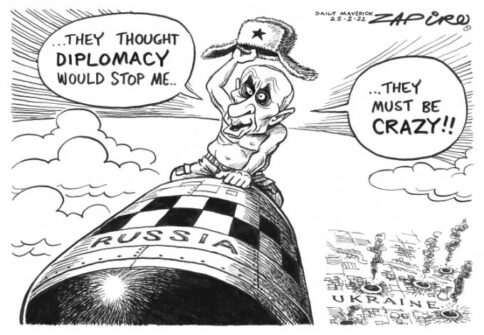 "They were all white men, like me, who worked in the establishment media, very restrictive and limited by prohibitions. It was a very repressive state. Others among us were in the alternative press. But in the new South Africa, everything has accelerated and now there are almost two generations of black cartoonists", adds Zapiro.
"There is no place in the world where cartoonists are completely free. Media owners censor themselves on sensitive issues. He also mentions the fact that in the last 15 years you feel that you cannot express yourself as you would like on social networks because things can be perceived out of context and you risk being hacked or attacked by trolls (problems on social networks). The feeling of absolute freedom is difficult, but in South Africa, we are quite comfortable in the Department of Freedom", he says, with a half-smile after recalling that former president Jacob Zuma mentioned him twice, even though the complaints have not been successful.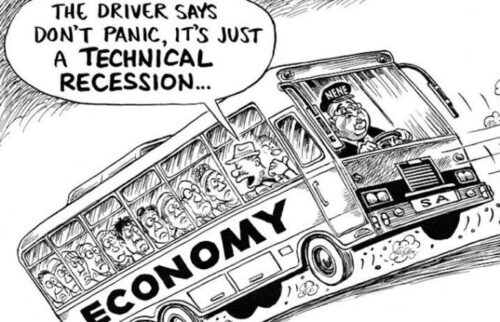 Aware of the privilege it means for the cartoon to be the first thing the reader notices when they reach the opinion pages, he insists on the importance of the "surprise factor combined with humour" to have a real impact. "It's about making people think differently, seeing something and absorbing it, connecting multiple messages that support each other to give it another interpretation… These are signals that quickly reach the brain and can become memorable. Combining that communication with the image makes it burn in the brain". Surrounded by notebooks composed of sheets of sketches, ideas and thoughts labelled with the year of production, for Zapiro the key concepts are "the content – what you want to say – and the vehicle – how to do it".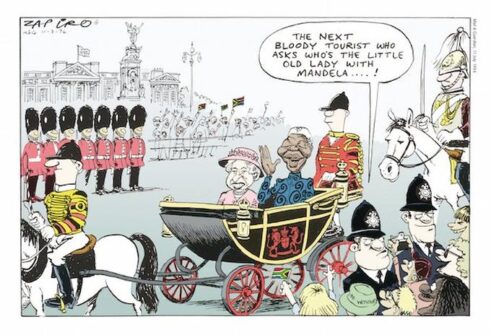 While he prepares breakfast, Zapiro listens to the radio with a pencil and one of those white notebooks; he then puts the television in the background and converses with his contacts, with his editor or with the journalists who are currently working. "You have to reach the climax, it's the hardest part, but it's what makes you reach the reader directly", he says. Zapiro created his first character at the age of 11, at school – a boy with a fringe over his eyes – and received the baptism of censorship with a cartoon in 1993, in which he draws "puppets in a Parliament created by the old government, in what blacks did not occupy seats. This put me on the right track". (Open: Jonathan Shapiro (Zapiro) – Photo: José Luis Silván Sen
Carla Fibla García-Sala