Oman. The legacy of Sultan Qaboos.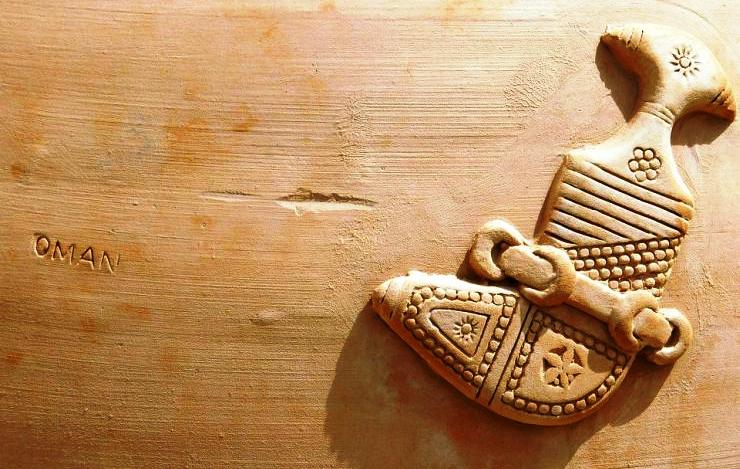 The Sultanate of Oman is in the Middle East, on the south-eastern end of the Arabian Peninsula. Throughout its history, Oman, has experienced historical periods and events that have formed the character and shape of the current Arabian Peninsula.
Oman is best characterized as having a unique Foreign Policy in the context of the Middle East.
In late October 2018 Israeli Prime Minister Benjamin Netanyahu visited Oman.  The visit to Muscat took observers by surprise. This is mainly because Oman has traditionally been close to Iran. It is a relationship that tends to get stronger when Iran is under pressure as it is now. Therefore, there are concerns that by embracing Israel Oman is compromising its relationship with Iran one of its closest allies.
Iranian officials such as President Rohani understand well Oman's diplomatic role. After all, the Islamic Republic maintained the same close ties to Oman that Iranian monarchy had established. Oman's dialogue policy ensures that no matter how difficult a diplomatic crisis becomes, the Middle East can count on a regional. It was in Oman that talks began between the United States and Iran in 2013, leading to the 'nuclear deal' (Joint Comprehensive Plan of Action – JCPOA power (JCPOA). And it was Sultan Qaboos who received a visit from Israeli PM, Benjamin Netanyahu in 2018. Qaboos has also kept his distance away from the Saudi-Emirati-led war in Yemen; in 2017, and it has refused to participate in the diplomatic and economic blockade of Qatar, led by Riyadh and Abu Dhabi towards Qatar.
Oman joined the Gulf Cooperation Council (GCC) at its inception in 1981. Oman has participated actively in all aspects of the GCC. But this involvement has not meant that Oman has acquiesced entirely with GCC policies, especially as these have focused almost entirely on the interests of the UAE and Saudi Arabia in recent years. Indeed, Oman has distanced itself from the Saudis and UAE in three main areas: first, Oman has continued to maintain a good relationship with Iran unlike Saudi Arabia and to a lesser extent the UAE. Second, Oman has remained neutral in the dispute that has pitted the KSA, UAE and Egypt against Qatar. In many ways, Oman sympathizes with Qatar. Third, Oman has opposed the Saudi-UAE led war in Yemen on both humanitarian and geopolitical grounds. Oman, which shares a border with Yemen, cannot afford to allow its neighbor to disintegrate. Oman is even said to have facilitated the shipment of weapons to the Houthis in Yemen.
Oman's Main Regional Partner
While Muscat and Riyadh enjoy close relations, both at the bilateral and GCC context, Oman's closest regional partner is Iran. Rather than obstructing or putting pressure on Washington and other members of the Security Council to scrap the Iranian nuclear deal (The JCPOA), Oman encouraged it. Sultan Qaboos bin Said al Said facilitated the US-Iranian rapprochement with a view to achieving an agreement. Oman also rejected the Saudi idea to militarize the GCC in order to challenge Tehran. Oman's ties to Iran are not merely for goodwill, even the goodwill can often translate into practical benefits.
Understanding that trade thrives in contexts of peace, Oman and Iran have agreed to build a gas pipeline linking terminals in both countries. Iran started building the pipeline in June 2020. The pipeline allows Oman to easily secure natural gas, and reduce its reliance on domestic oil supplies for power generation. Iran, meanwhile, will increase gas production and gain a new hydrocarbon market.
In fact, not only can Oman serve as a final buyer, it can also serve as an intermediary for gas sales to third parties.
Throughout its history, Oman, has experienced historical periods and events that have formed the character and shape of the current Arabian Peninsula. Chief among these is the advent of Islam, which changed the course of the entire region and beyond. Oman has also experienced a significant Portuguese domination, one of the rare occasions before 1799 (Napoleon in Egypt) when a European power managed to take over a Muslim territory. However, to understand modern Oman, and how it differs from its Gulf neighbours and partners (Saudi Arabia, the UAE, Qatar and Bahrain) the rise of the Al-Bu Sa'idi dynasty is the most important aspect. The Sultanate of Oman has over the past few centuries also expanded to influence East Africa – Zanzibar in particular – shaping that region's character. (A.B.)