Illegal Fishing In African Waters.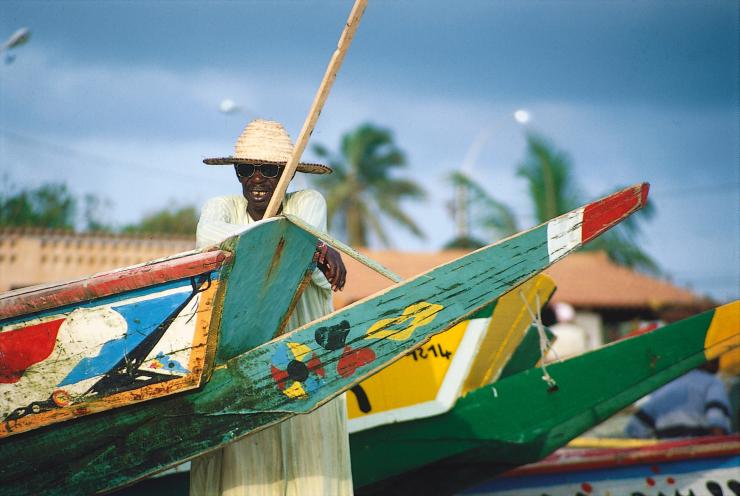 Illegal fishing or unauthorized fishing is a scourge affecting the countries of Africa, in particular those in the west, which are deprived of most of their fishery resources.
"Every one in five fish eaten in a Western capital is likely stolen from African waters", said Kenya's President Uhuru Kenyatta at the G7 Summit in Charlevoix in Quebec, Canada, denouncing the phenomenon of illegal fishing, a plague that has affected African seas for several decades. African waters are known for their abundance of fish, which has been a source of livelihood for entire coastal communities for centuries. In fact, 38 of the 54 African countries have coastal borders, and the fishing sector plays a significant role in the national economy as a contributor to GDP. However, the global rise in fish consumption in recent decades has made African waters particularly vulnerable to illegal, unreported and unregulated fishing.
Every day, thousands of foreign fleets transit through the African waters and operate virtually unchecked, catching several hundred thousand tons of fish. Irregular vessels are those ships that fly flags of convenience, and they arrive mainly from China, European and Asian countries. The fish is collected and transported in huge containers and sold to the rest of the world.
According to the FAO, 15% of global fish production is made up of illegally harvested products worth $23 billion a year. Illegal fishing in Africa represents 15-20% of the total quota, but in some countries it also reaches 40-50%. The consequences on ecosystems and on socio-economic development are devastating. The illegal catch of protected and endangered fish species, their sale, and overfishing are the factors that have most impact on the environment. In fact when fish are caught in substantial numbers, at a rate faster than what the population can replace through natural reproduction, species cannot successfully reproduce and maintain viable numbers for their survival; this negatively impacts other species, which interact in marine ecosystems.
Illicit fishing also threatens the means of subsistence and food security of coastal communities. The Overseas Development Institute, an international research institute, has estimated that, by eradicating the phenomenon of illegal fishing, the local fishing industries could generate a profit of about 3.3 billion dollars, with an increase of 300 thousand jobs in the western part of the African continent alone.
The system of international agreements that regulate the protection of the seas is still rather vague, ineffective and not widely shared. The United Nations Convention on the Law of the Sea establishes an off-limits zone of 200 miles from the coastal states, beyond which fishing is not allowed without a license.
But the efforts of the African countries to enforce these limits are hampered by the lack of adequate    skills and the scarce resources made available to monitor such vast maritime areas.
In 2016, the Agreement on Port State Measures (PSMA) came into force. This was the first binding international agreement to specifically target illegal, unreported and unregulated (IUU) fishing. Its objective is to prevent, deter and eliminate IUU fishing by preventing vessels engaged in IUU fishing from using ports and landing their catches. In this way, the PSMA reduces the incentive of such vessels to continue to operate while it also blocks fishery products derived from IUU fishing from reaching national and international markets. This agreement has been recently ratified by the European Union and by another 54 countries, of which only 14 are Africans. The situation is worsened by internal competition in the continent, the defence of the various national interests prevails and prevents African states from joining forces and from adopting a shared strategy in order to address the common problem.
Valentina Rizzo